ThinkBridge Summer Camp 2019
Open for Registration!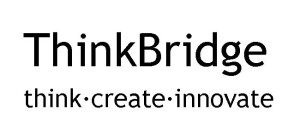 Get ready for ThinkBridge 2019! We open for Early-Bird/Returning Family Discounted registration February 8, 2019 – April 23, 2019. Regular Registration follows, and remains open until camp enrollment is full. If you are new to ThinkBridge, Welcome! Enjoy learning about ThinkBridge through info at each tab. If you are a returning family, we look forward to another great year with your campers! Please follow the tabs for  updated information, reach us at 650 355 9432, or contact psv.director@pacificasd.org, with any questions.

think•create•innovate
Get ready to think, create, and innovate! ThinkBridge Summer Camp is a 4 -week half-day program for children grades 1 through 6, hosted at Vallemar Elementary School in Pacifica, Monday, June 17 – Friday, July 12, 2019 mornings 8:15 a.m.-12:20 p.m. After-camp care available at additional charge through City of Pacifica, BP&R, 650-738-7381. ThinkBridge Summer Camp challenges young minds to explore new ideas, analyze situations, and creatively solve challenges where there is no wrong answer, only opportunities.
Every day, campers enjoy innovative classes in four different areas:
Thinking, Strategic Games, Music, and our STEM Computing Lab 
Our fabulous team of Experienced Pacifica School District teachers and staff will lead campers through a summer of creation and innovation.
In our STEM learning program at ThinkBridge
—  Science, Technology, Engineering, and Art – our approach is on cognitive development and creative thinking. Laura Shain, past principal of Ocean Shore Elementary School, Pacifica, has said "Campers become so engaged in their own learning when they are inspired to think creatively. The thinking curriculum has campers making connections between divergent concepts in a way that really stretches their minds. The program is fun, different from other activities, and campers become motivated to use their skills and knowledge to demonstrate their thinking."
 Check out the fun! Details for each element of the camp is available on tabs above.
Spark Creativity and Stretch the Mind
The ThinkBridge Summer Camp day is divided into four sections, each designed to challenge young campers and develop thinking skills. Campers are placed in small, age-based groups to ensure plenty of personal attention, friendly peer interaction, and the opportunity to explore new ideas. All group Instruction is supported by our terrific and energetic Volunteer Staff. Groups will rotate through each component, namely "thinking," "math and strategic games," "music" and the "STEM lab," each morning.
Age/Grade Grouping
ThinkBridge Summer Camp is open to children grades 1st through 6th grade. Campers are divided into small groups based on age and grade. All activities are tailored to be developmentally appropriate for each age group. Our experienced staff and counselors will ensure that each child's experience is fun and meaningful.
Scholarships
Each year, several Scholarships are made available to families with demonstrated need. Please contact us at 650-355-9432 or email: psv.director@pacificasd.org or psv.director@gmail.com for information.
Childcare
Pre- and post-camp low-cost childcare is available on site at Vallemar through the City of Pacifica. Childcare staff arrive at our classrooms and escort ThinkBridge campers to childcare. Call 650-738-7381 for information and arrangements.
Details
ThinkBridge Summer Camp is a 4-week, 1/2 day program. Campers will spend approximately 50 minutes in each subject area each morning. The Camp curricula is designed and taught by Pacifica School District teachers and staff. Camp is located at Vallemar Elementary School, at 377 Reina del Mar, Pacifica. Camp hours are 8:15 a.m. – 12:20 p.m.
Pacifica School Volunteers
ThinkBridge Summer Camp is hosted by Pacifica School Volunteers, a local non-profit organization that recruits, trains, and places volunteers in Pacifica's public schools. PSV is dedicated to ensuring a high quality of public education for all children. Proceeds from ThinkBridge Summer Camp will help fund year-round support of student education in public schools in Pacifica.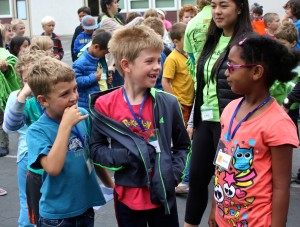 Thanks to the generosity of the following companies and organizations for helping make ThinkBridge 2017 and future ThinkBridge Summer Camps a success
First National Bank of California supported ThinkBridge 2017 and future Robotics programs.
ThinkBridge wishes to acknowledge The Mazza Foundation of Pacifica for their 2018 scholarship support.
ThinkBridge is grateful to Vallemar School and the Pacifica School District for their support and use of facilities. Our computing program is also made possible through the use of materials funded by Pacifica Education Foundation (PEF) and used throughout the Pacifica School District. Support and Donations to Pacifica School Volunteers (PSV) is appreciated and reaches our campers and so many students.
Thank you!