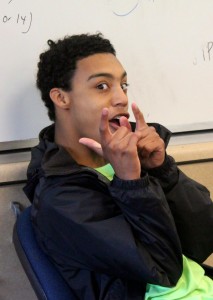 Would you like to Volunteer to become a ThinkBridge Summer Camp Counselor? We have had some terrific individuals help us out at camp in the past. Come join a super great group of ThinkBridge Staff!
Do you love to work with kids? Are you a creative thinker? Do you like computers? A musical prodigy? Or you just enjoy these, then come and volunteer with us! ThinkBridge Summer Camp volunteer staff must be at least 14 years old and able to commit to at least 2 full weeks of camp. Our 2019 camp volunteer hours runs Monday-Friday, 8:00 a.m.-12:30 p.m., June 15-July 10, 2020, at Vallemar School in Pacifica.
Please fill out our ThinkBridge 2020 Volunteer Application and return by email or mail, to psv.director@gmail.com OR Pacifica School Volunteers, 375 Reina del Mar, Pacifica, CA 94044. Our ThinkBridge Volunteer Application (please note, use back arrow on application page to exit out; using the red close button will exit off the camp site): ThinkBridge Volunteer Application 2021
Contact psv.director@pacificasd.org or call 650-355-9432 for questions and further information.